Category Archives: Steel Tube – BS EN10255/10217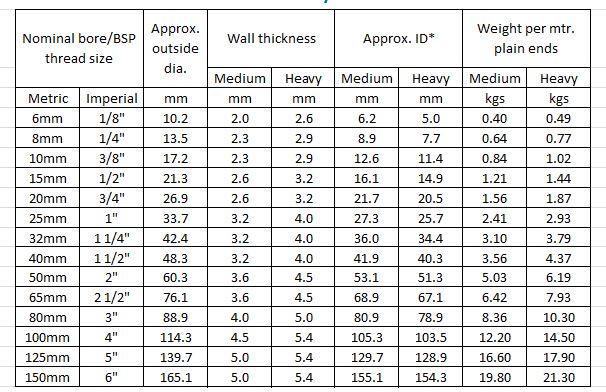 Inside the diameter given is VERY approximate because of the tolerances on the od and on the wall thickness.
If the tube has a weld bead (all tube up to 50mm NB will have a weld bead and larger sizes might have one also) it will reduce the size of the diameter.
Tube is supplied in 6.5mtrs full random lengths or 3.25mtrs half random lengths as standard. We can cut tube to special lengths and screw or groove the ends if requested.