Posted on 20/05/2019 by Marie Kreft.
This week we're revisiting a #madeinsandwell Monday star, CMT Engineering.
When we wrote this 2017 profile of the Cradley Heath engineering company, we gave a history of its structure and recent successes – including CMT Engineering's success in securing a Black Country Transformational GOLD grant.
Now we're pleased to have caught up with CEO Anjali Agrawal, to hear CMT Engineering's latest news.
Last year CMT Engineering acquired International Tube and Fittings. Located in Wednesbury, ITF was one of the country's largest stockholders of mild steel tube to BS EN10255 and malleable iron screwed fittings.
In July 2018 the business was transferred to CMT Engineering's premises in Cradley Heath, with all ITF employees offered the chance to move there too. This took CMT Engineering's workforce to 45 people.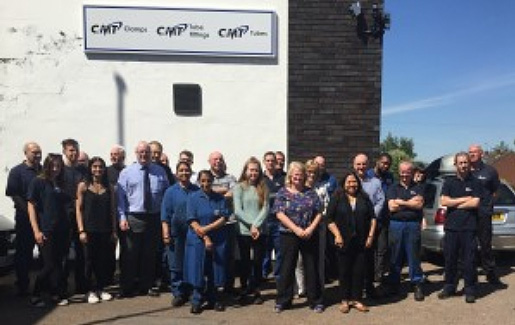 "The acquisition has trebled the turnover of CMT and is a perfect fit with our business," said Anjali. "The tube and malleable iron fittings are core products for the majority of our existing customers". Rosemary Slater was managing director at ITF and now works within CMT Engineering. She praised Anjali's approach in offering all former ITF employees a job.
"The few that chose not to join CMT Engineering did so for travel reasons: the Cradley Heath location added another eight miles to their journeys. But everyone was offered a role and most did accept. It took time for everyone to get bedded in, but things are going well."
We were keen to hear more about Anjali. Just three years ago she was living happily in New Jersey, working as an accountant in the tax industry, when she had the opportunity to buy CMT Engineering from her brother. That's when Anjali and her family decided to move to the UK: to Cradley Heath in Sandwell.
"It was not an easy move, particularly as I have three children and they were all doing well in school," said Anjali, who grew up in India, studied in London, and has also lived in Nigeria. "But I'm always one to take up a challenge!"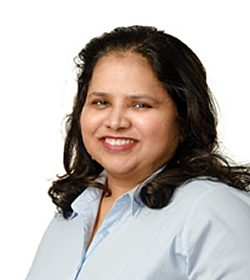 One such challenge was reassuring the staff in Cradley Heath that there would be enough work for them and that their jobs were safe. The company had experienced a bumpy few years, and Anjali was keen to create both stability and a supportive working environment.
"I won't say that I can keep all people happy all of the time, as that's unrealistic, but I do try to foster an environment that is happy. And I'm not a disciplinarian!" said Anjali, explaining how she offers flexi-time to help staff achieve balance in their lives, and encourages managers to develop leadership qualities and delegation skills. As CEO she tries to be as visible and approachable as she can: "My role really is to support everybody," she said.
Coming from the world of finance, Anjali has had a steep learning curve in the engineering industry. But being a chartered accountant means she has sound financial skills which enable her to run the company efficiently. Just as importantly, she is always pleased to embrace challenges.
"I don't hesitate to ask questions – I'm not someone who pretends I know everything," she said.
"Also, I trust my team. I allow them to do their jobs, and I trust their knowledge. If somebody has worked on a machine for 25 years, he is definitely going to know better than me its capacity and limitations!"
Anjali praised Sandwell Council for its business support, which was critical in helping CMT Engineering secure the Black Country Transformational GOLD grant. The money enabled the company to buy an injection moulding machine and enter the automotive industry – a sector it had not supplied to before.
Now Anjali is planning to grow the business even further, diversifying CMT Engineering's product range and keeping a wider range of products in stock. The company has six apprentices, all of whom Anjali says are doing well, with plans to take on more.
And how is she finding life in Cradley Heath?
"It's great!" she said. "Because business is good, I love it here. People in the West Midlands are down to earth and very hard working. I find them grounded in a way people often are not in big cities. People here get up and do things and they're full of common sense".