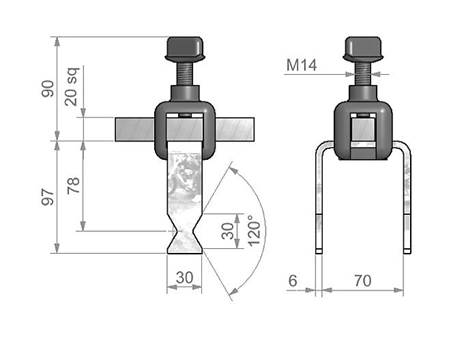 Weights:
Clamp 82 grams
Aluminium clip 112 grams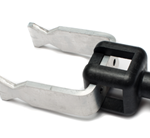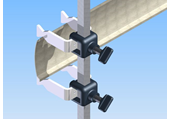 A new addition to our range of G-clamps, plier clamps & floats
Using the same tried and tested engineering design
With the same thermoplastic materials suitable for all anodising processes.
Available in two different materials:
Standard for temperatures up to 105°C, designed to address specific problems associated with hostile environments, such as acid, heat, paint & solvents.
High-temperature up to 220°C, superior engineering thermoplastic suitable for phosphate brightening, chromate pre-treatment, finishing, paint and powder-coating lines .
Available with or without aluminium clips
Quick & easy to set
Adjustable to accommodate a wide variety of shapes & sizes
Holds profiles securely.
Available with or without locator pegs for aluminium clip.
Aluminium clip sold as separate item.