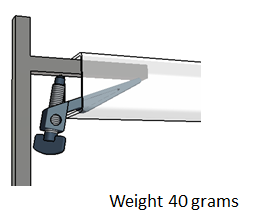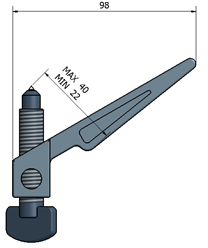 APPLICATIONS:
Primarily developed for use in metal finishing plants as a special clamping tool. Capable of withstanding the corrosive attack of chemicals used within the industry. The Wedge Clamp secures hollow sections from the inside, enabling the whole length of the section to be anodised or painted. It adjusts to suit jigs and sections of different sizes, ensuring secure fixing and good electrical contact. As the clamp fits inside the section, there are no external clamping marks, eliminating the need for wasteful trimming.
DESCRIPTION:
Tips may be added if required to give extra resistance to slip. They can be supplied in titanium, zirconium or ceramic.
Wedge clamps are moulded in glass-filled Noryl for use in anodising, giving a maximum usable temperature of 105°C, or they can be moulded in glass-filled Radel, for use in painting and electro-brightening, and at temperatures up to 220°C.
MAIN FEATURES:
Fast secure fixing
No external clamping marks
No wasteful trimming
Reduced current consumption and effluent costs
Versions for anodising, painting and electro-brightening